31 years
on the market
We have been creating furniture since 1992

27 years
on the Warsaw Stock Exchange
In 1996, our shares were first listed on the Warsaw Stock Exchange.

4
manufacturing plants in Poland
Including 3 furniture factories and one particle board factory

104,000 m²
of production area
We make sure that the machinery parks in our factories are constantly modernised and we invest in the digitisation and automation of processes.

101,000 m²
of storage space
Our advanced warehousing solutions ensure fast order processing for our customers.

600
new designs per year
We continuously adapt our product range to changing market needs.

2,700 around
employees
We focus on good relationships – as many as 500 FORTE employees have been with us for over 15 years.

2.5 million
pieces of furniture sold in 2022
We are constantly adapting to changing technologies to provide our customers with products of the highest quality.

45
countries
FORTE furniture is available in many countries around the world. Exports account for about 90% of our production.
People
We are a family business backed by the owners – specific individuals with their history, multi-generational traditions and values. These values also create FORTE's identity. Responsibility, Cooperation, Sensitivity and Development help us create a friendly workplace.
See how we shape the FORTE family

Environment
As we develop FORTE, we always keep the surrounding environment in mind. We know that the world of future generations depends on our decisions and concrete actions. We are still eager to grow, and we want to do it in a sustainable way.
See how we care about nature

Business
Profit is key to effective business, but it is important how this is achieved. We are a responsible leader, constantly improving our management system and ensuring the transparency of our business processes. We build long-term relationships with our partners that are based on mutual trust and clear rules of cooperation.
See what we do to care for quality and make a profit

We are one of the largest European manufacturers of self-assembly furniture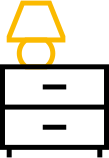 At FORTE, we have been creating comfortable, safe and functional furniture for more than 30 years. The wide range of designs and décors we offer gives you plenty of options for arranging your furniture and, therefore, enjoyment from furnishing your space. The diversity and originality of FORTE's collections are ensured by Polish and international designers, who are creative, bold in proposing new solutions and equally appreciative of the beautiful design and functionality of every piece of furniture.
Discover our collections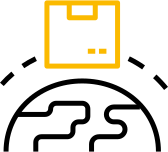 FORTE furniture is on the shelves of major furniture retail chains and stores. We have invited representatives of close to 3,500 points of sale to work with us. As a result, FORTE furniture reaches the houses and apartments of customers almost all over Europe, and beyond.
We have our own sales organisations in our most important markets. They are made up of teams of employees who offer on-site, local support in preparing an appropriate offer, selling and promoting FORTE furniture.

See the markets where we operate

Since 2018, we have also had our own chipboardboard factory in Suwałki. It is one of the most modern investments in recent years in the furniture industry throughout Europe in terms of environmental standards. Boards manufactured in our factory, which are characterized by low formaldehyde emission, meet the requirements of European and American markets.
Contact us